Earlier this year is succumb to the pressure of technology and purchased an HTC Vive, fulfilling my childhood dream of being a reckless adult who buys toys. It's been a thrilling ride.
This holiday I spoke to my management about taking a day to bring in and demo room scale VR for some people at work. I was given the green light and I started planning. It wound up being quite a bit of effort (but fun), and one of the things I produced was the document below. I thought I would throw it up here to share.
Before your session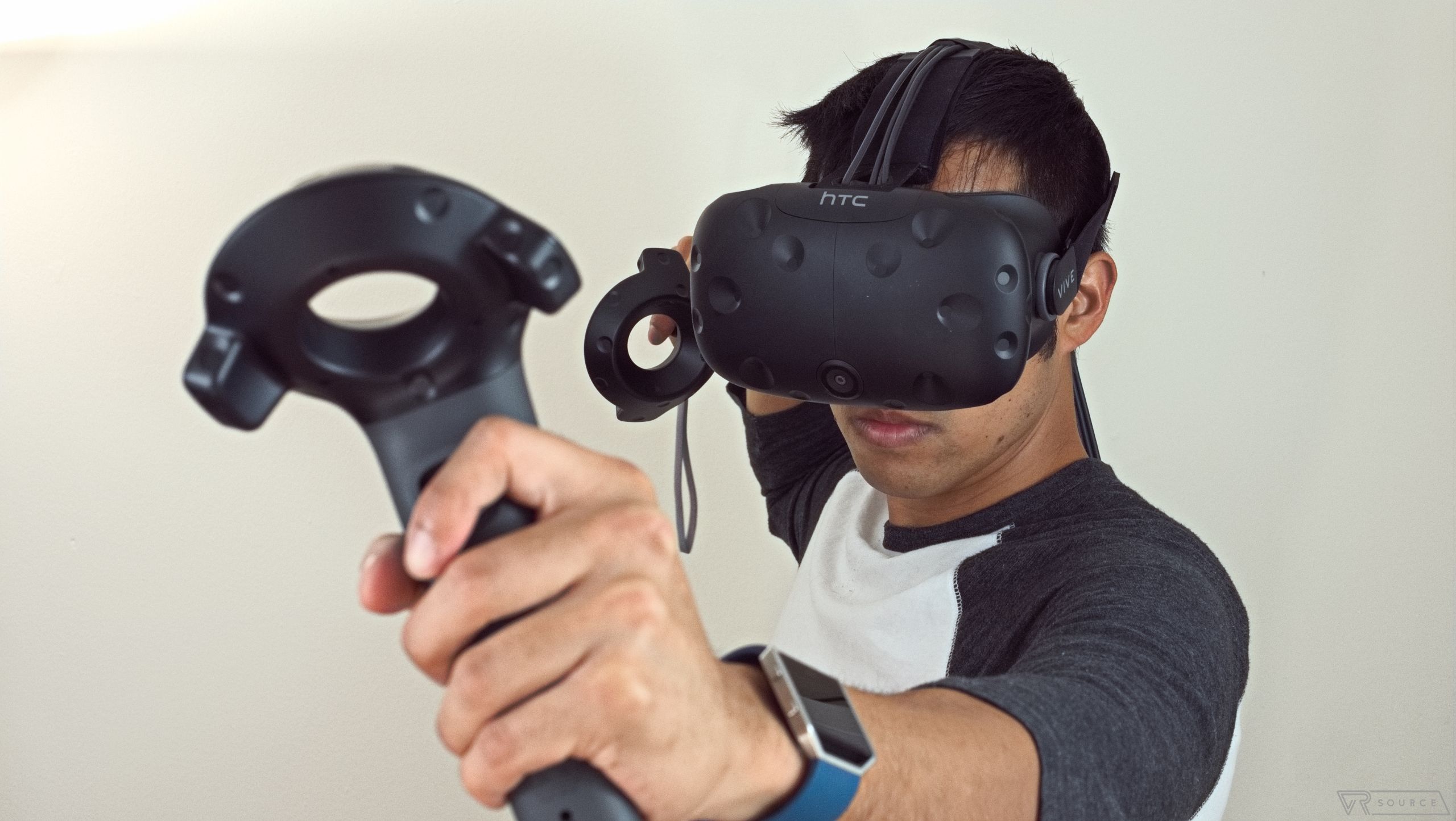 A 20 minute session is probably enough time to get a taste of 2-3 of these experiences (unless otherwise indicated). You should probably pick the two you are the most interested in, and have a third in mind. Most people will want to stick to the beginners category for their first experience. I have provided links to the games website, where possible; some of the links go to Steam, which is not accessible inside LE. The recommendations are in no particular order, send me any questions you've got, or swing by my desk to chat about it!
After you've got your picks please send them to me, so I can make sure they're all ready to go for your session. I may have some additional information or advice for you based on your selection.
Everyone is scheduled for a 20-minute session, with 10 minutes on either side for getting people in and out. Please try to arrive 5-10 minutes before your session so that we can get you all set up and ready to go with the maximum amount of time for your session. If you haven't already reviewed the controllers and safety sheet, we can do so at that time.
I will alert you at the ten minute mark, in case you want to switch up what you're doing. I will also alert you at the 18 minute and 20 minute marks. I will try to let everyone finish their demo as naturally as possible, but I may ask you to hard stop if you're too far over your session time.
Most people don't have any problems going into VR, but some people come out with a slight sense of euphoria. Plan to have a seat for a minute or two immediately following your demo.
Recommended for Beginners
All of the Beginner titles are "bite-sized" VR experiences and introduce you to the basic VR mechanics.
---
Gnomes & Goblins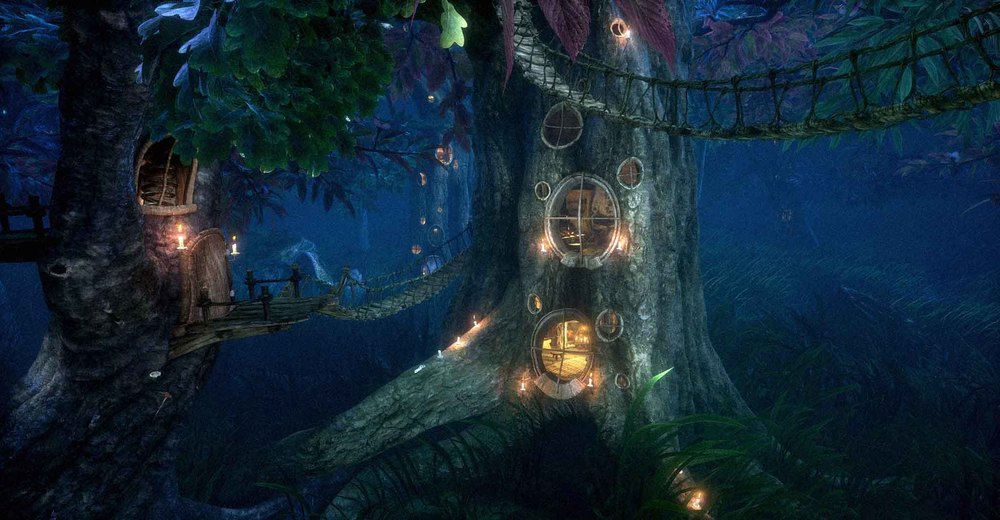 More info
A small grove is alive with gnomes; play with them, and take a peek at their dwellings. A short experience from the director of Iron Man (seriously).
---
Irrational Exuberance: Prologue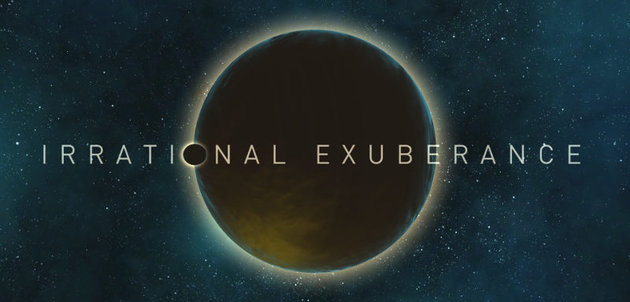 More info
A short, slightly interactive experience. Visually stunning - an excellent intro to VR
---
VR Funhouse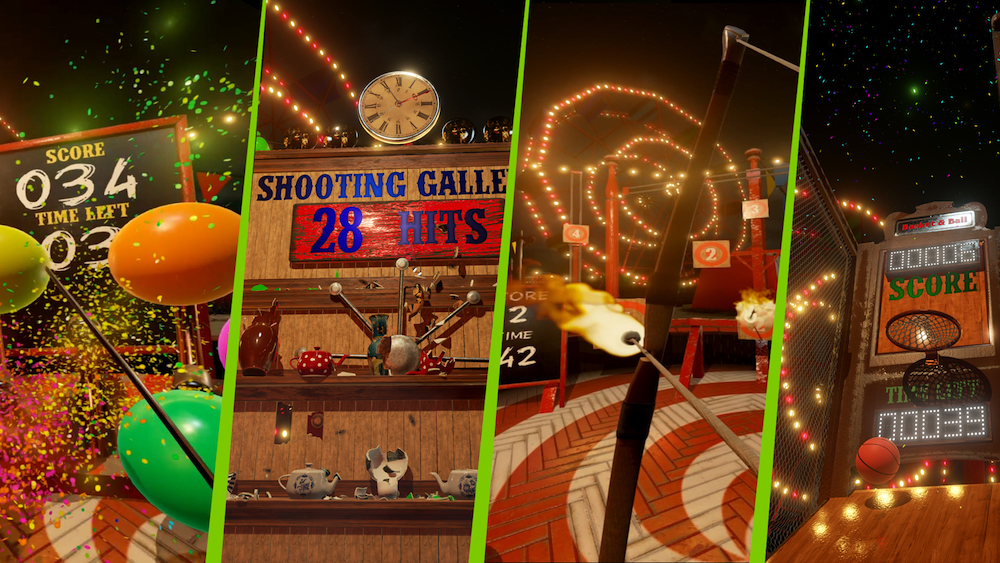 More info
Lots of carnival games that nicely highlight VR toys and games; Shooting gallery, balloon popping, archery, and more. Easy to play and fun for beginners!
---
Trials on Tatooine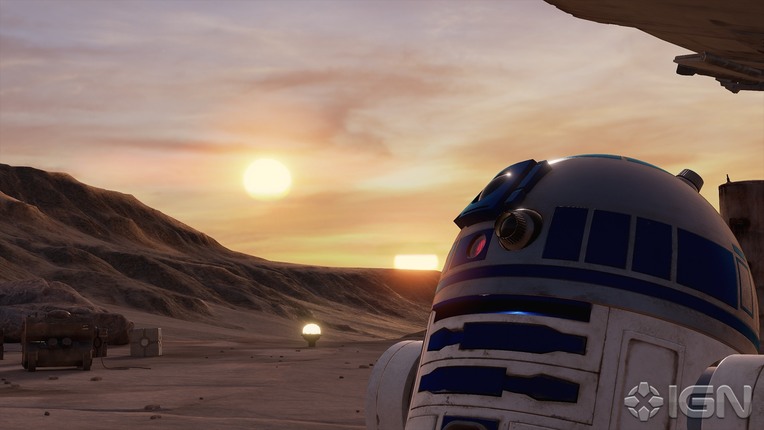 More info
How do you feel about Star Wars? You might want to check this one out…
---
theBlu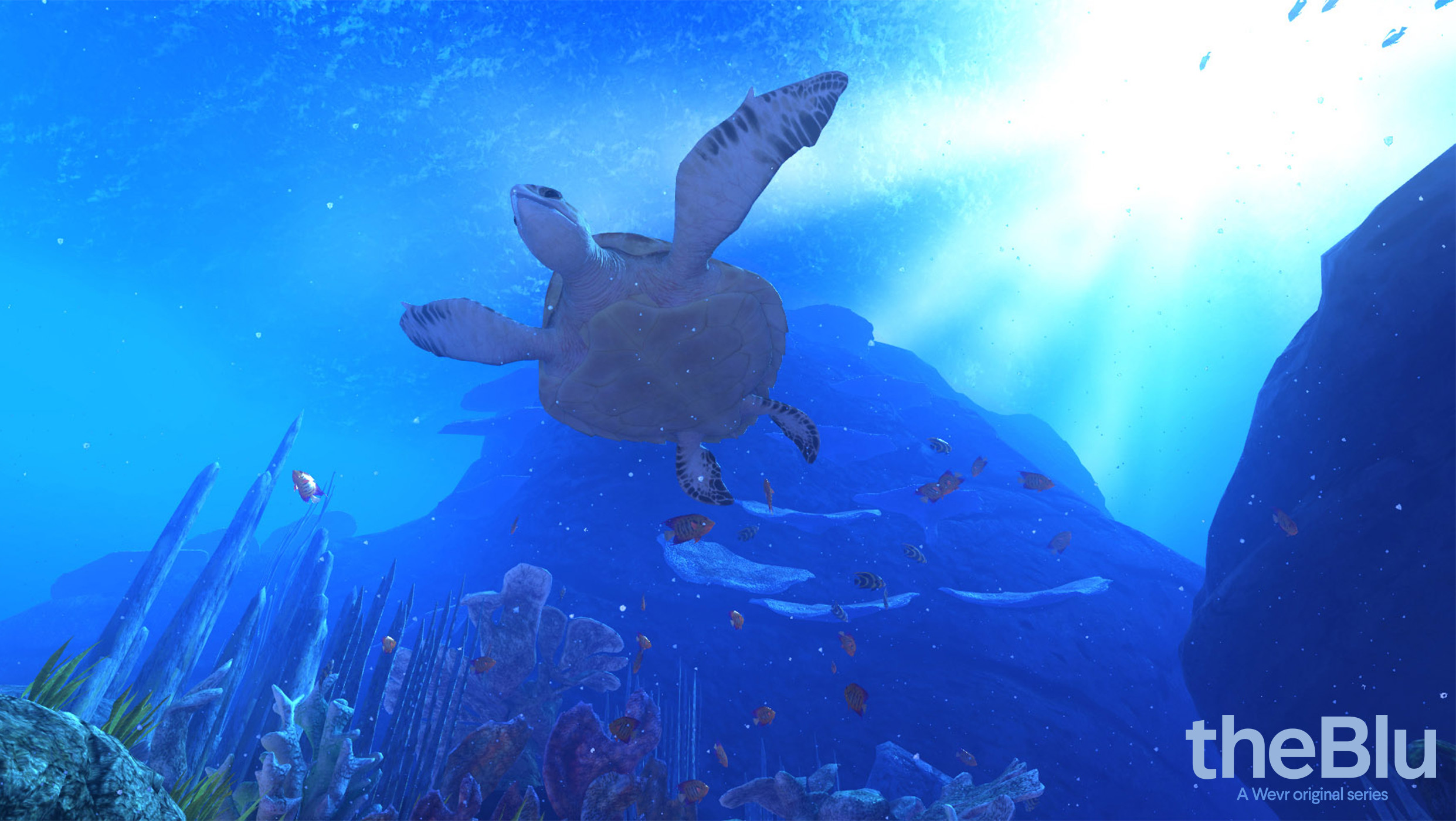 More info
Three possible underwater experiences. Check out the fish in the shallows or the luminescent deep. You gotta see the whale…
---
Waltz of the Wizard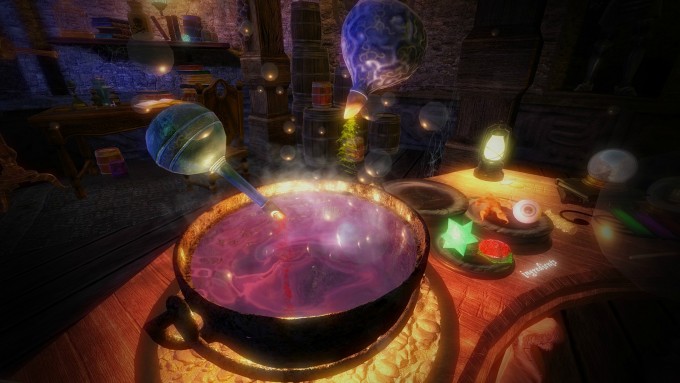 More info
Cast spells and mix magical brews. Teleport to strange lands. Lots of fun toys to experiment with in this wizards lab.
---
Google Earth VR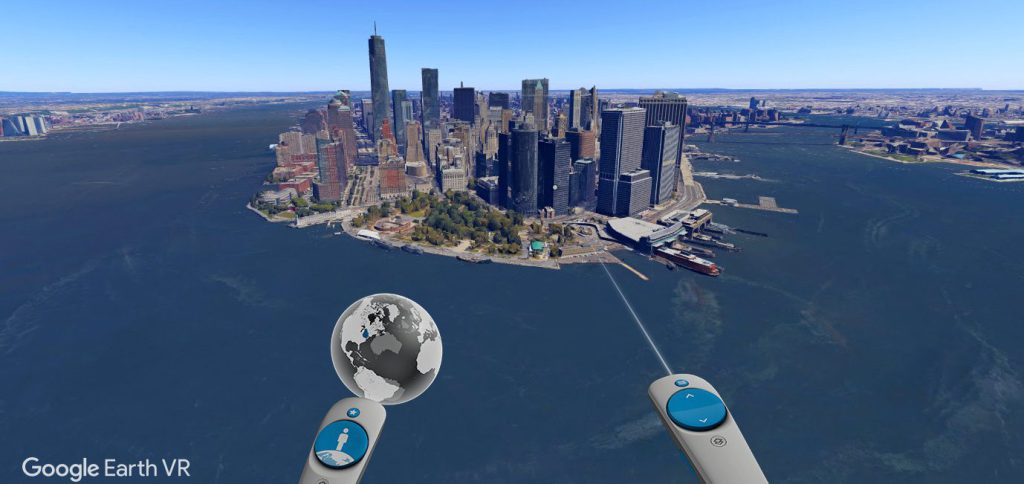 More info
I don't know what to say other than to say that you should probably check this out. It's the earth in Virtual Reality. You can visit major cities and take stunning tours.
---
Holoball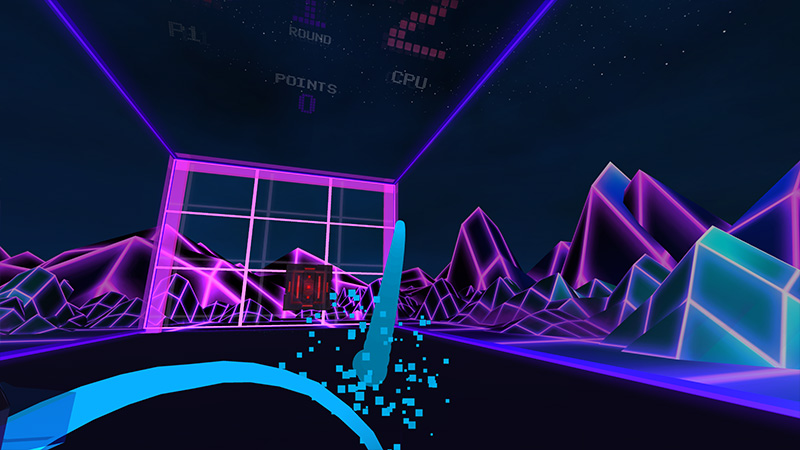 More info
Basically virtual racketball, fun if you like tennis/ping-pong/racketball sports
---
Destinations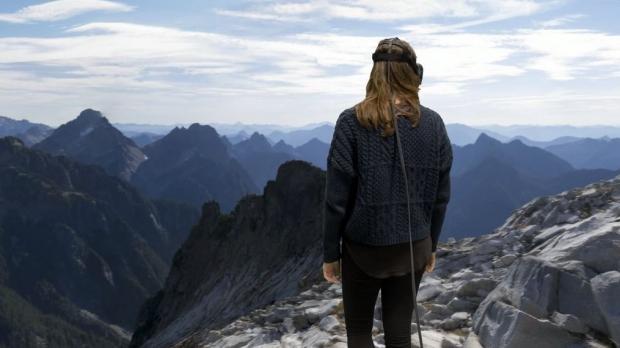 More info
Visit some interesting locations and tour them, browse here. I recommend checking out the Mars Curiosity site tour.
---
Realities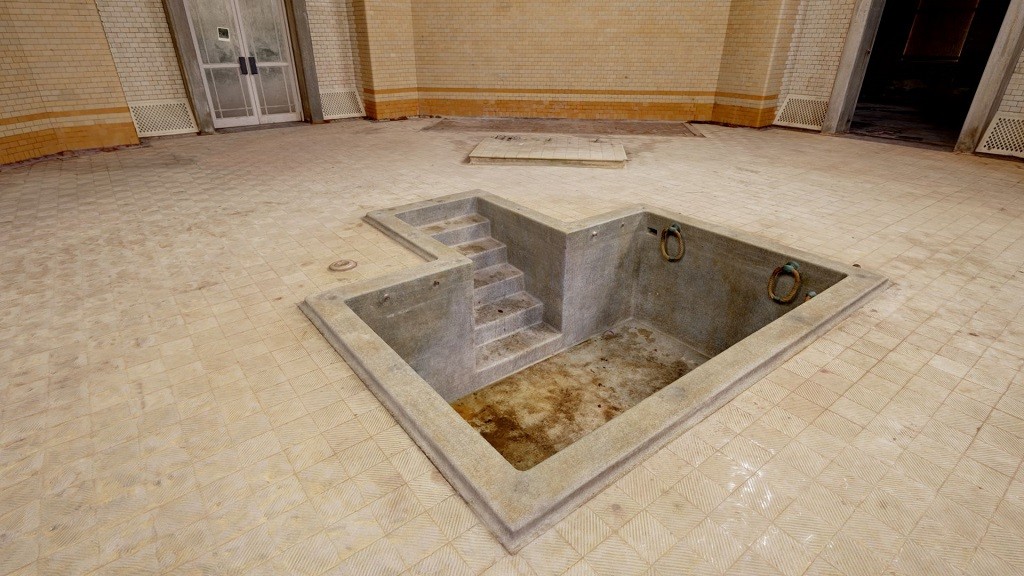 More info
Like Destinations, this allows you to travel to certain exotic locations and tour them.
---
Audioshield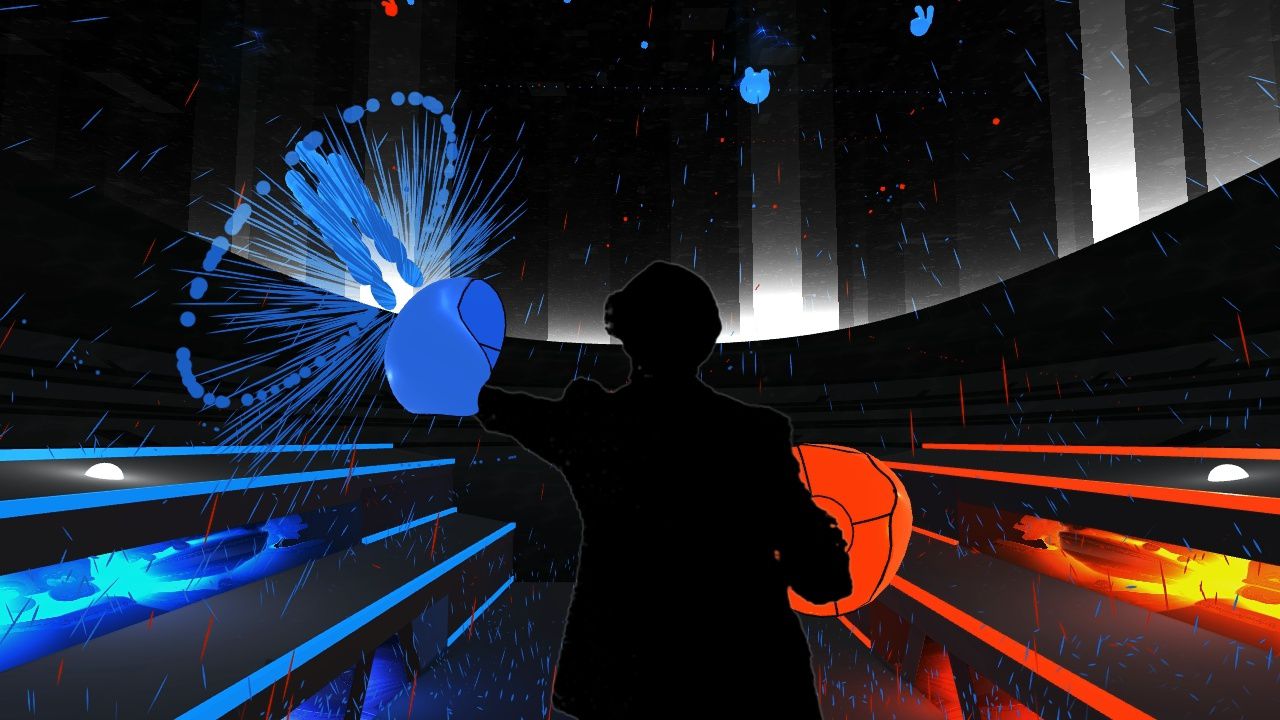 More info
A rhythm game where you block incoming beats to your favorite music, it can even use songs on youtube. Some people use this game as part of a work out program.
---
Recommended for Advanced Users
This category has items for users who are more familiar with VR, or are extra quick to pickup new user interfaces.
---
Fantastic Contraption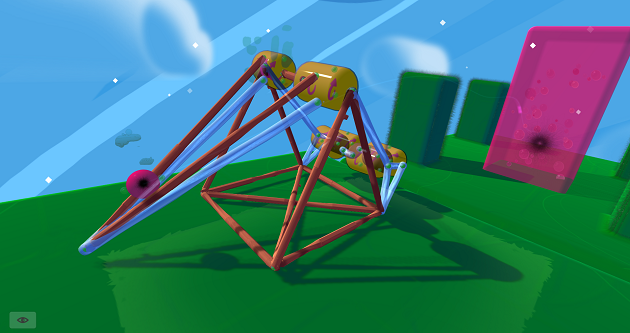 More info
Build a robot, accomplish a goal. You might need to make a vehicle or a catapult. Could take most of your session.
---
The Gallery - Episode 1: Call of the Starseed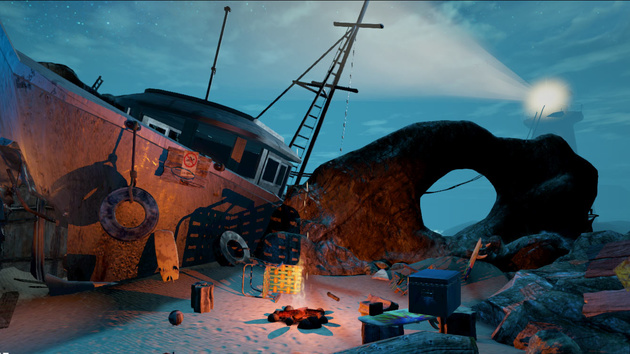 More info
Walk along a junk ridden beach while searching for your sister. Or checkout the startling reveal from a later chapter (this second one is a pretty passive experience). Could take most of your session. This adventure game was has some of my favorite experiences in VR so far.
---
Job Simulator - the 2050 archives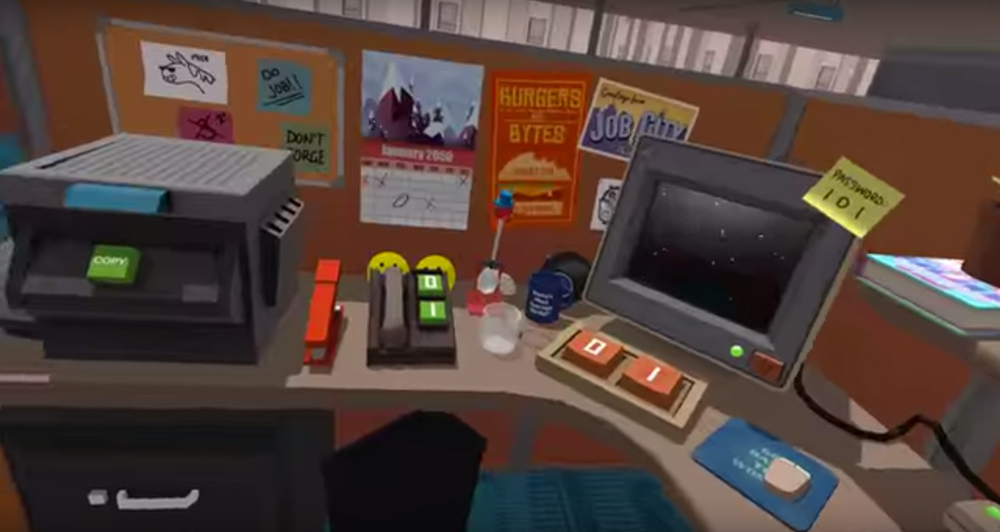 More info
In the year 2050 no one has jobs, so head off to the museum to see what a typical office worker had to do during a work day. Funny, wacky and silly. Could take most of your session, but definitely worth it.
---
The Lab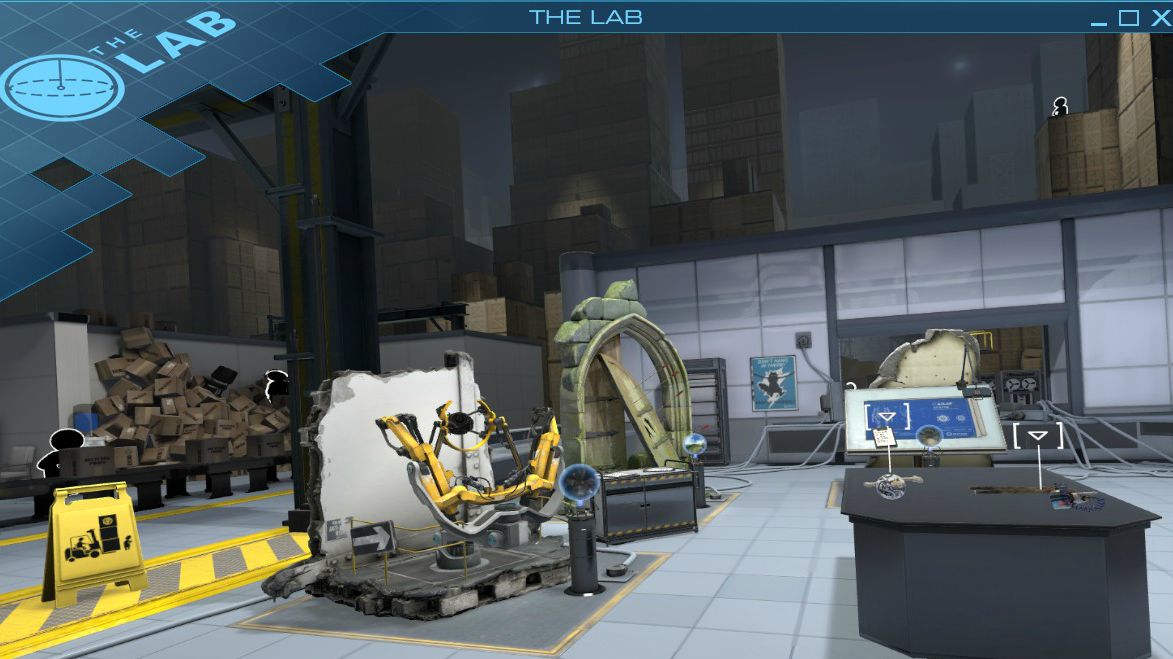 More info
The Lab is an assortment of several mini games and experiences
Slingshot – VR angry birds!
Longbow – defend your castle gate against the barbarian hordes with your longbow
Xortex – its a little bit like VR asteroids
Postcards – visit exotic locations
Human Medical Scan – Explore the intricate beauty of the human body through a highly detailed model created from a series of CT medical scans.
Solar System – Why watch shows about the vast majesty of space when you can jump in and see it for yourself? Have educational space-fun while putting Neil Degrasse-Tyson out of business.
Robot Repair – Can you repair a robot? Good, because Aperture Science's Human Diversity Outreach Program is now hiring.
Secret Shop – The fantasy equivalent of a twenty-four-hour convenience store is now open for business! Peruse artifacts, shop for familiars and cast a spell or two at Dota's Secret Shop!
Could take most of your session, but there are lots of fun things to try. You couldn't go wrong spending your time here.
---
Tilt Brush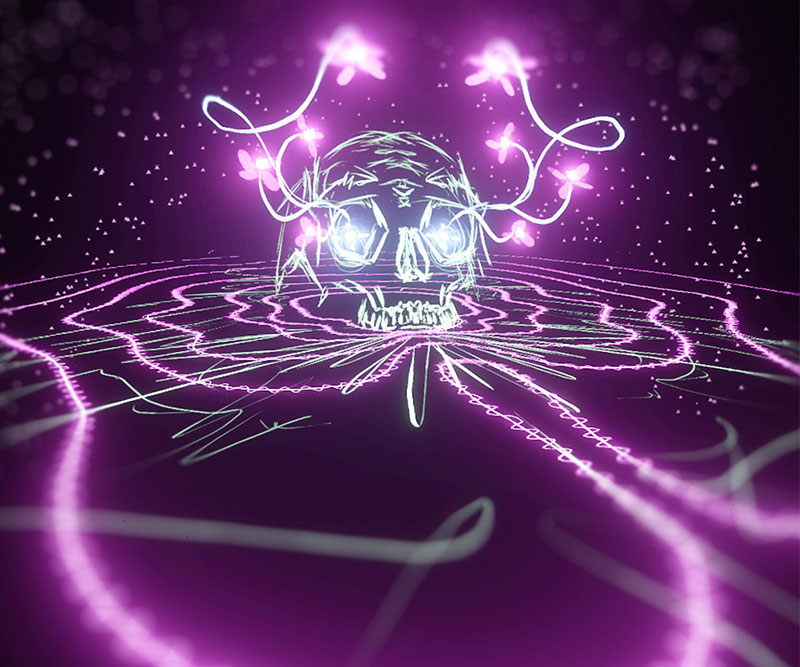 More info
Draw in three dimensional space! Very cool for any artists out there.
---
Quanero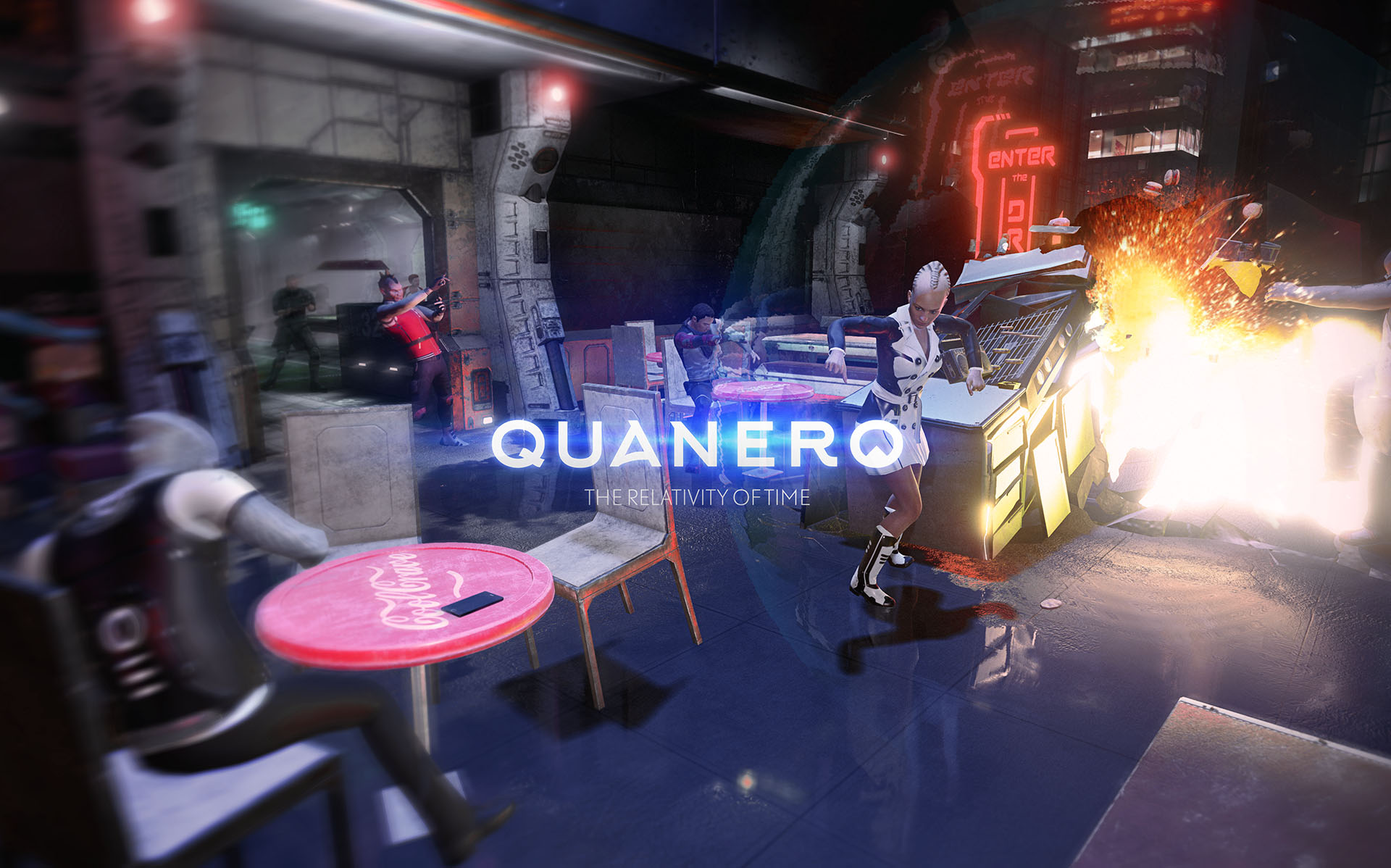 More info
Fast forward and rewind time to discover what terrible events transpired in this futuristic setting.
---
Subnautica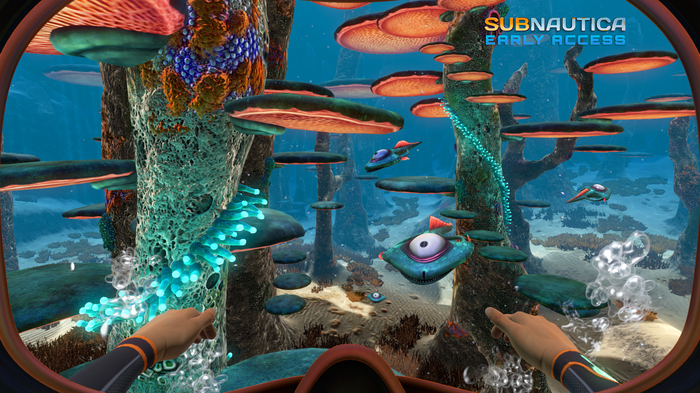 More info
After crash landing on an ocean planet you have to scavenge for supplies to stay alive. A seated experience with joypad controller. Could take the entire session.
---
Legend of Dungeon
More info
A side scrolling dungeon, dungeon crawling, platformer. A seated experience with a joypad controller. Could take take the entire session.
---
Recommended for Experts
Probably avoid these unless you know you can handle it.
---
Elite Dangerous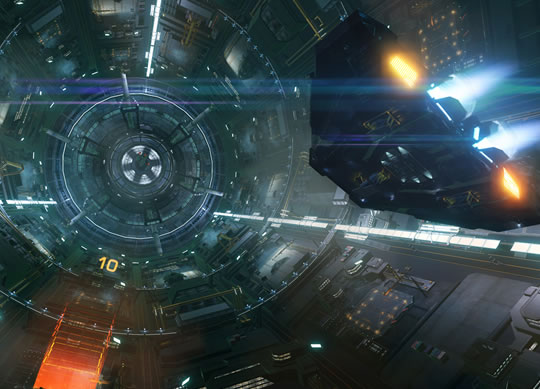 More info
The game supports flying crazy ships through space dogfighting, trading, and exploring. For demo purposes you'd have a chance to check out the bridge of a cool space ship and Mike could fly you around a little bit (the controls are too complex to fit in the demo window)
---
Minecraft VR: aka Vivecraft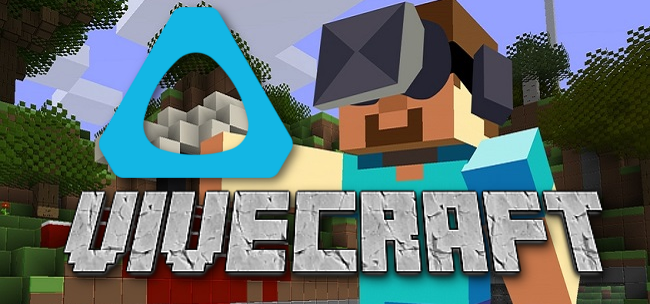 More info
Minecraft in VR is a lot of fun, not for beginners. I would most recommend to minecraft players. Would take most of your session.
---
Raw Data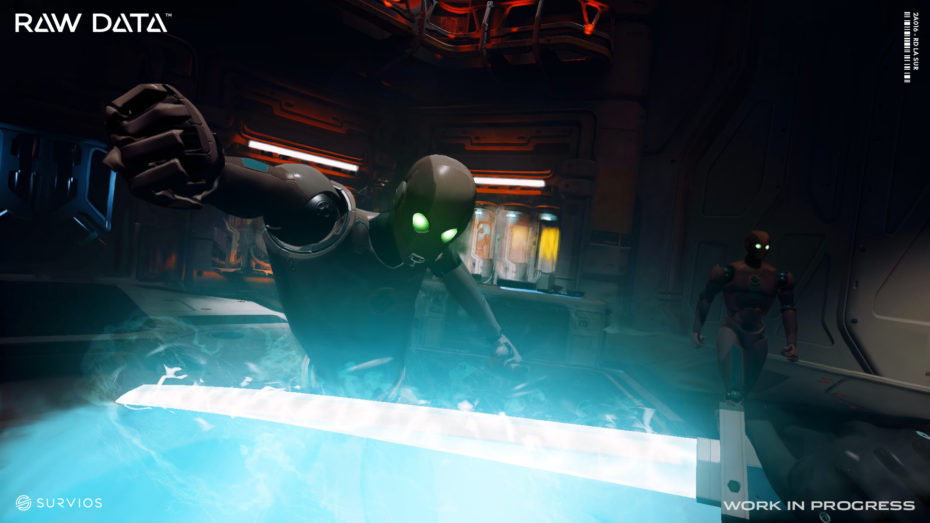 More info
Robots want to kill you. You probably should shoot them before that happens. A truly first person shooter, this one can be a little intense. Would take most of your session.
---
Vanishing Realms: Rite of Steel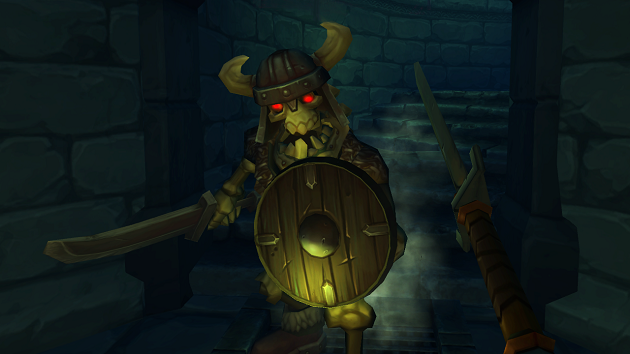 More info
Crawl through a dungeon, fight skeletons, swings swords and shoot bows! I had a lot of fun in this game and I'm really looking forward to more of this one. Would take most of your session.
---